Step stools for kid chefs
So the thing about inviting small people into the kitchen is that they're... small! Most kid chefs don't come anywhere close to reaching the counter without some assistance. Kids, like adults, should be somewhere in the neighborhood of having their waists at counter height. Here are some handy step stools for kid chefs too short to reach the counter!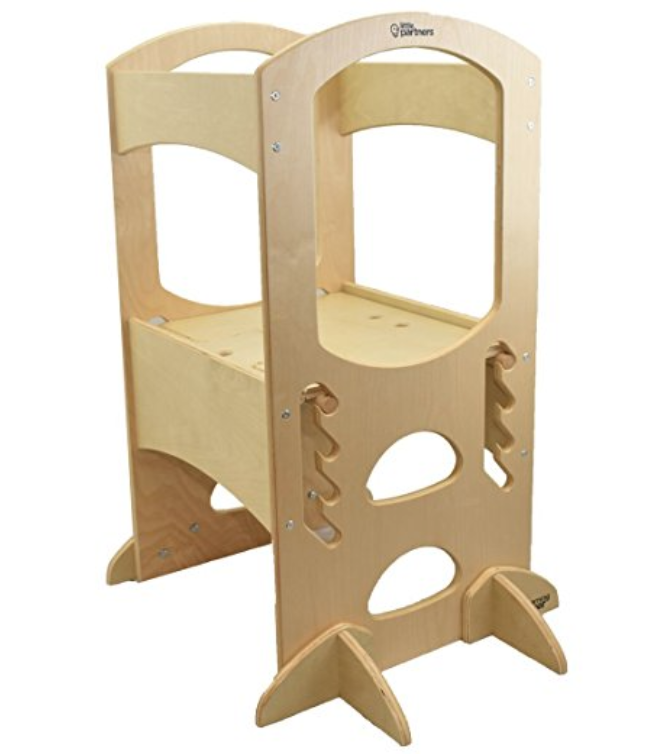 Learning Partners Learning Tower
Learning towers are awesome because they contain the child from all angles. And they're adjustable, so they can get lower and lower as the kiddo gets taller and taller. Montessori teachers swear by these. Downsides- they're pricey and take up a lot of floor space.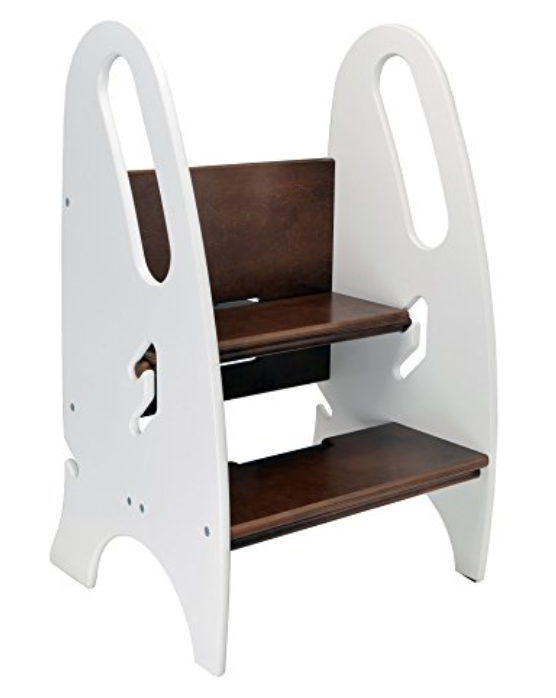 Learning Partners Growing Step Stool
Smaller than the learning tower but still adjustable, this growing step stool can also hep kids of different heights reach the counter. Bonus: it's rated up to 250 pounds so vertically-challenged grown-ups can use it too.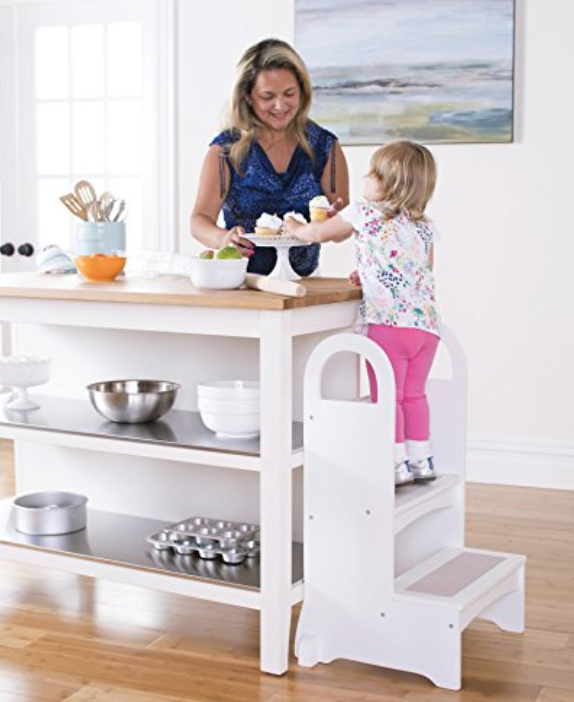 Another great option to give tiny kid chefs the height they need to be safe.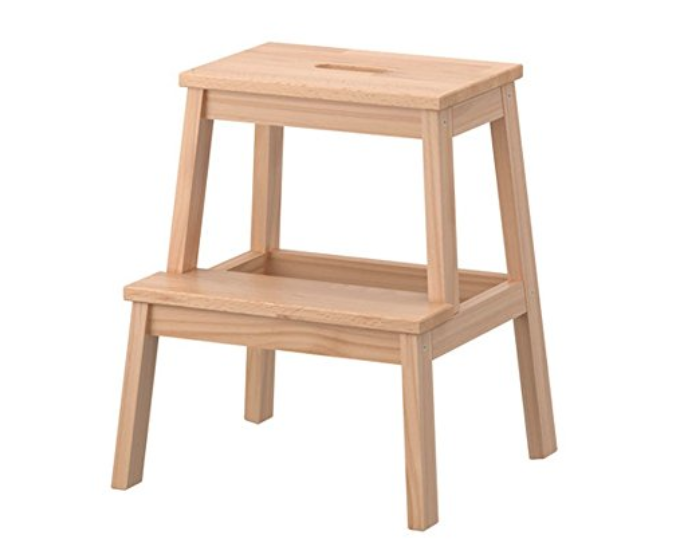 This step stool is stylish and sturdy- and tall enough to help all but the smallest kids to reach the counter. Bonus- the untreated raw wood version can be painted to match your kitchen decor!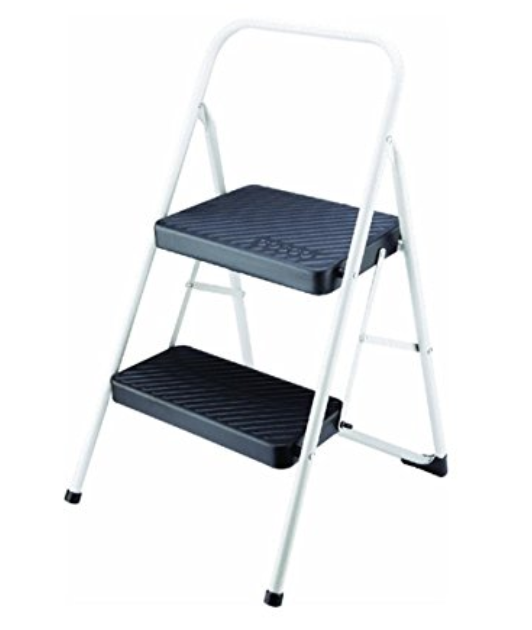 For those tiny kid chefs that have tiny kitchens, this folding step stool can be the perfect solution. It folds flat for easy storage. Parents- you may have to experiment with the height of these- as some might make your little too tall.
Plastic Step Stools for Kids
Plastic step stools also get the job done! They're inexpensive, lightweight, but still sturdy and great at giving kiddos a leg up.
Nomster Chef is a participant in the Amazon Services LLC Associates Program, an affiliate advertising program designed to provide a means for sites to earn advertising fees by advertising and linking to amazon.com. Clicking on these links and making a purchase earns Nomster Chef a small commission, at no additional cost to you. We are not otherwise paid or perked to recommend these products. Thanks so much for your support!